3 July 2023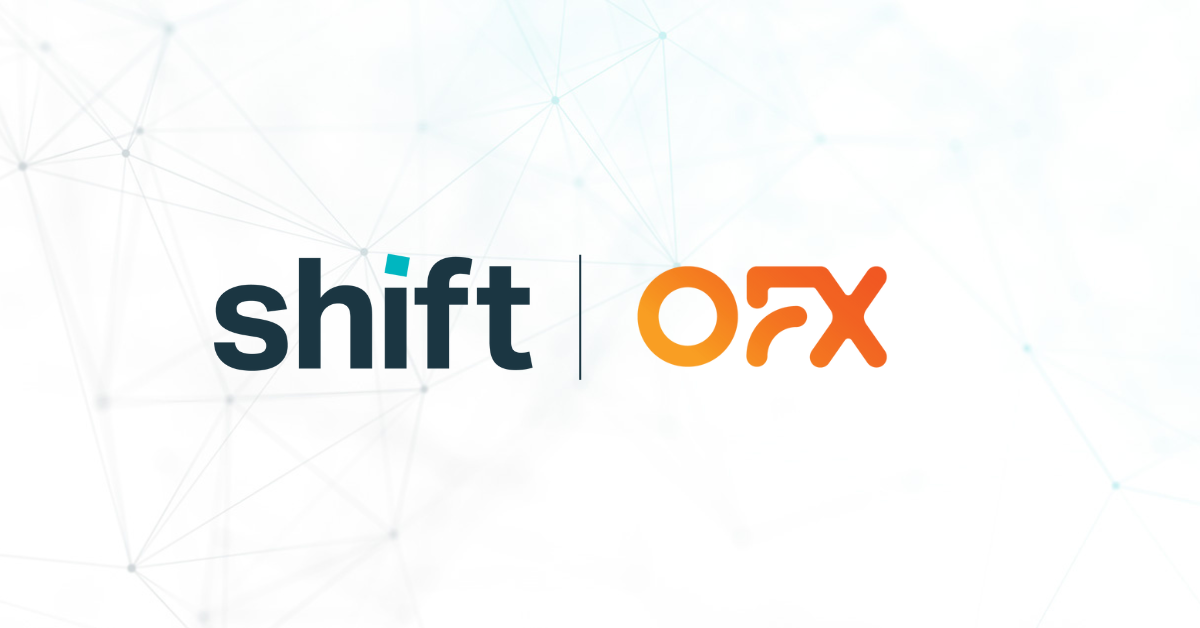 Integration overview: 
OFX's specialist foreign exchange (FX) service provides a seamless, cost-effective alternative to those traditionally offered by banks. OFX sends money to over 170 countries in 50+ currencies and has transferred over AU$200bn+.
Shift is a leading provider of credit and payments platforms for Australian businesses. Shift helps businesses trade, pay and access funds.
Shift Business Overdraft customers can now enjoy seamless international transfers via OFX's FX service from within Shift Online.
SYDNEY– OzForex Limited (OFX) has partnered with Shift, a leading provider of credit and payments platforms for Australian businesses, to integrate OFX's foreign exchange service into the Shift Business Overdraft.
This integration enables Shift Business Overdraft customers to book international money transfers with OFX from within their Shift accounts, removing the need to jump between multiple platforms.
The integration will expand OFX's capability and presence as a global foreign exchange and payment services provider while offering Shift's customers a streamlined international payment experience.
Currently, OFX and Shift share clients in a range of industries including finance, manufacturing, and tourism.
Dane Hart, Head of Enterprise Sales and Partnerships, APAC said: "OFX's integration with Shift brings additional value to their business customers who can save time and money when paying overseas suppliers. It also provides OFX with greater scale in the business segment, while expanding our reach.
"Combining Shift's service excellence and business finance expertise with OFX's international payments platform, which includes global licences and technology, enables Shift customers to benefit from competitive exchange rates in over 50 currencies," said Hart. "They can now pay overseas suppliers seamlessly and securely with OFX, without leaving Shift Online."
James Spence, Head of Product Strategy, Shift said: "With this partnership, we've continued to expand our payment platform capabilities alongside a premium Australian-based partner. By integrating the OFX service into the Shift platform, we're helping thousands of Australian businesses that operate across borders focus more on running their businesses and spend less time on their finance processes.
"We're saving businesses time, while they can be confident that their payments and transfers will be completed on time."
Beyond the integration into the Shift Business Overdraft, OFX has a team of global OFXperts who offer 24/7 human support with queries on currency considerations. This service can help businesses operating globally to free up resources and support their clients directly.

For more information on the integration, visit https://www.shift.com.au/ofx/