SYDNEY, AUSTRALIA – 16 March, 2023 – Shift, a leading provider of credit and payment platforms for Australian businesses, today announced the completion of a $200 million ABS, the Shift 2023-1 Trust, which is the company's inaugural public deal.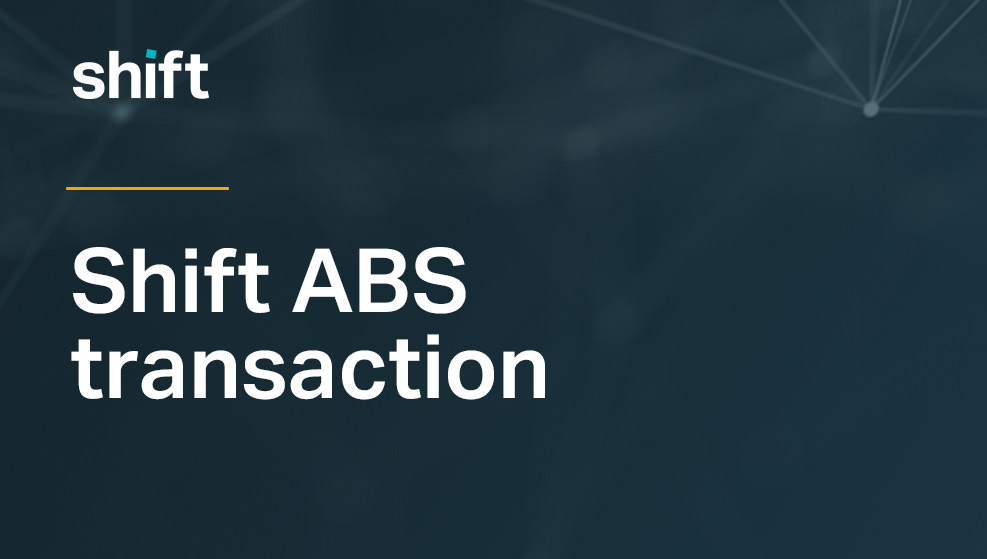 Issued to a range of Australian and international institutional investors, the ABS is supported by a pool of asset finance contracts originated by Shift.
National Australian Bank acted as the Arranger and Joint Lead Manager for the transaction, with Westpac Banking Corporation also acting as Joint Lead Manager.
The transaction, which was met with strong demand, was rated by Moody's with Notes sold ranging from Aaa to B2. The transaction follows a successful privately placed ABS that was completed in March 2022 and has already received a Moody's rating upgrade.
Jamie Osborn, CEO of Shift, said, "This securitisation is another validation of the Shift business model."
"It reduces our cost of funds while increasing our funding capacity as we enter our next phase of sustained growth.
"We thank current and new investors for their confidence in Shift as we support more quality Australian businesses with tailored financial solutions and we look forward to being a repeat issuer in the market as our customer base grows."
Shift has provided over $2 billion in financial solutions to Australian businesses, experiencing growth of over 50% annually for the past three years.